Hawaiian Airlines: Get Your 10% Off E-Certificate
by Cristina Puscas
March 8th, 2010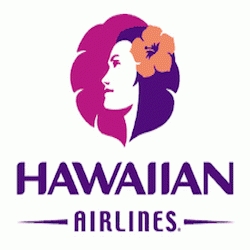 Although we all want to see the economy back to normal, things are moving slowly and most often the travel budget is the first one to suffer. But what if you can save 10% off travel? That would surely put a smile on your face.
Hurry up to benefit from the 10% off e-certificate from Hawaiian Airlines. The travel period is between Mar 1 and Dec 15, 2010 but you need to register here by Mar 12, 2010 and the booking must be made by Mar 14, 2010.
The e-certificate is good for travel between Hawaii and Portland, Seattle, San Jose, San Francisco, Oakland or Sacramento. You can only redeem it once and the discount does not apply to mileage redemptions. You cannot apply the discount for travel packages either.
Some of the fares for travel between Apr 13 and June 10, 2010:
Las Vegas Honolulu, Oakland – Honolulu round trip from $498
Seattle Maui, Seattle Honolulu, round trip from $492
San Jose Honolulu, San Francisco Honolulu, round trip from $468
Read more Hawaiian Airlines Flight Deals