Hawaiian Airlines: Hawaii Flights from $402 RT
by Cristina Puscas
August 18th, 2011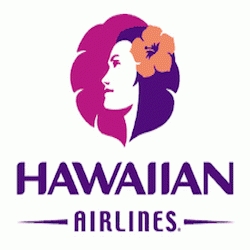 For a limited time, connect with any Hawaiian island on Hawaiian Airlines with no connection fees. Also, flights from US mainland to the Hawaiian Islands start at $402 RT if you book your ticket by August 19, 2011.
The following routes can be booked during this sale:
Honolulu to Las Vegas $616
Honolulu to Los Angeles $548
Honolulu to Oakland, San Jose $568
Honolulu to Phoenix $620
Honolulu to Portland $456
Honolulu to Sacramento $618
Honolulu to San Diego $668
Honolulu to San Francisco $578
Honolulu to Seattle $428
Maui to Portland $418
Maui to Seattle $402
Maui to Las Vegas $512
Read more details on the airline's Official website.
Read more Hawaiian Airlines Flight Deals