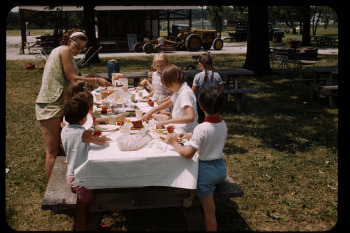 Most of us can remember the joy that the first days of summer vacation brought with them – and on the opposite end of the spectrum, the sadness that came with the last vacation before school started again. Labor Day weekend is, in the United States, essentially the end of summer and the last chance most Americans have for a vacation before the December holidays.
In other words, it's an incredibly popular time for people to get the heck out of their houses for even a couple of days – and that means all the vacation spots nearby are way more popular than usual.
With popular travel dates and destinations come higher-than-average travel prices, so finding Labor Day travel deals gets more challenging the longer you wait to plan your trip. Here are some articles to help you figure out your Labor Day travel plans, whether you're booking a few days in advance or several months ahead, and we hope these tips will save you some cash in the process.
>> Labor Day in 2013 is on Monday, September 3rd.
>> And if you're looking for other holidays we've covered, have a scroll through our Holiday Travel tips category and see what pops up!