How to search TripAdvisor.com for flights
Everyone seems to know TripAdvisor as the number one site on the internet for hotel reviews, but now the travel behemoth is also letting users search for the lowest priced flights, making for great one-stop shopping if you are ready to book a trip.
Their flight search tool works in a similar way to many other sites, but still, the first time you look for it and then go to use it you might find some things a bit confusing. We'll go over the important details below, and also provide you with a few tips for how to find the best flight for you in as little time as is possible.
Step 1
Go to tripadvisor.com/flights in another window.
If you are already at the main TripAdvisor.com site, just look for the big Flights tab near the top of the screen and then click on that.
Step 2
Enter in your departure and destination cities.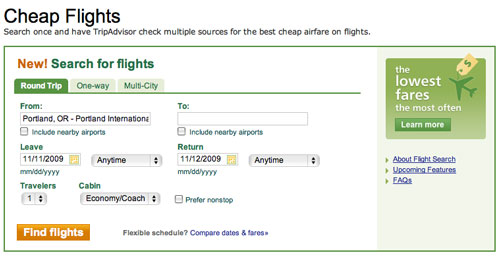 This search box should look familiar, as nearly every site out there has a similar looking one. You usually only have to enter in the first three letters of the city name and then you'll get to choose from a list. If you know the three-letter airport code, that works too.
Step 3
Enter your preferred travel dates and the number of people traveling.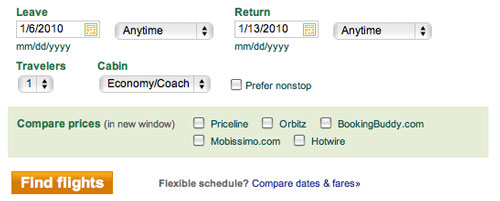 Below the dates you'll see a really helpful feature, which lets you compare prices on other popular booking sites with the price you'll be quoted on TripAdvisor. It's actually a really good idea to check at least two others, since they tend to come up with different prices and sometimes have airlines that another site doesn't show.
Click on as many of those extra boxes as you like, and the other searches will pop up in separate boxes after you hit the big Find Flights button.
Step 4
Click on the big Find Flights button and wait for your results.
If you clicked to also search on other booking sites you'll see those pop up in their own windows now.
Step 5
Check your results to find the best flight for you.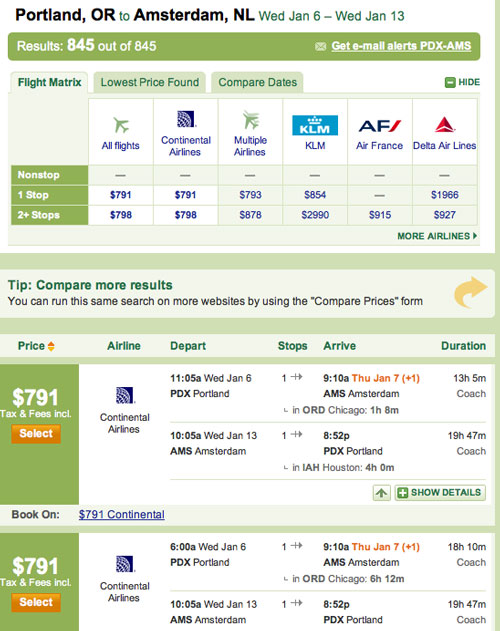 TripAdvisor will now display all the flights it could find meeting your criteria, with the cheapest possible option on top. If you've also had TripAdvisor search other sites for you, you'll want to check the lowest price on each site and then use whichever seems best. There's no reason to keep using TripAdvisor if it's just helped you find a lower price on another site.
Step 6
Look carefully at each flight before deciding to buy.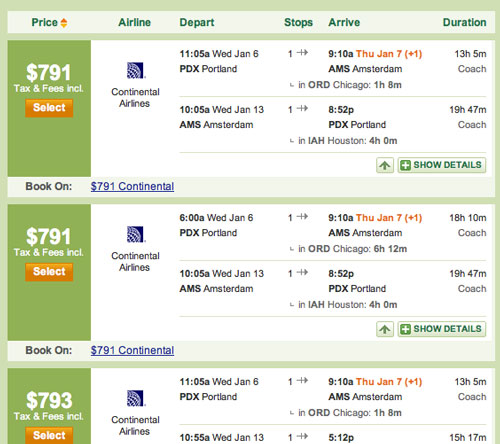 Here is where it can get a bit tricky. As mentioned, all of these sites put the absolute cheapest flight on the top of the list, but it's usually a bit more complicated than that. In most cases you'll find a group of flight combinations all at the same lowest fare, and then another group only a few dollars more. It's important to look carefully at each flight, paying special attention to the departure times and the trip lengths. You might discover that the flight on top of the list leaves very early in the morning, and one for the same price, or maybe just a bit more, leaves at the perfect time for you a bit later in the day.
You might also discover that one leaving at a convenient time actually has a long layover, or has you switching planes at a far-away airport so the journey time is long. It's common that the best combination for you is well down the list, and sometimes on the next page of results. Look at all the possibilities that seem affordable before choosing the one to book.
Step 7
Click on the orange Select button and then buy your ticket!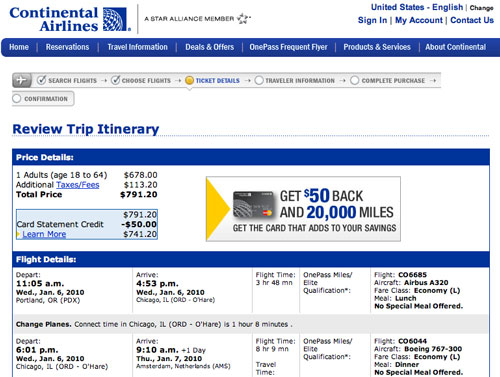 At this point TripAdvisor will send you to another booking site, assuming you stayed with TripAdvisior this far, and then you'll be able to look at the details one more time before you buy. TripAdvisor doesn't sell tickets itself, but they do send you to the lowest price site they can find for your flight, so they are doing you a helpful service with their search tools.
Again, it's critical to check the prices and flight times one more time before you buy. It's not uncommon with these systems that they will change the details before you get a chance to confirm everything, and if you buy a ticket that's gone up in price and you don't realize it until later, they can't help you get a refund.