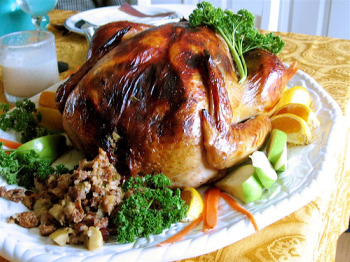 When most of us think about the Thanksgiving holiday, it's images of family dinners, great feasts, football games, and general happiness that probably come to mind first. For anyone who's not within driving distance of all that stuff, however, the famously horrendous crowds at the airport follow closely behind.
Thanksgiving remains one of the worst times to travel in the U.S., and the increased volume of passengers – while annoying in and of itself – can lead to more delays, more cancellations, and (perhaps worst of all) more expensive tickets. Some of the problems that are associated with Thanksgiving travel can't be avoided so much as prepared for, but when it comes to paying too much for an airline ticket – that's where we draw the line.
Chances are you'll pay more to travel at Thanksgiving than you would if you traveled the week before, but there are definitely some things you can do to make sure you're not paying top dollar for your flight. That's just one of the topics covered in the helpful articles below.
>> In 2012, Thanksgiving is on Thursday, November 222nd