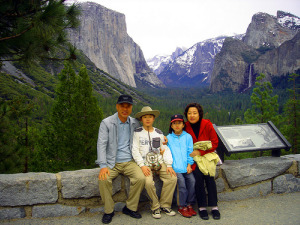 When many of us were kids, "family travel" meant piling everyone into the van with a tent and heading to a campground for a few days, hitting a National Park or two during summer break, or maybe spending some time at the closest beach each year. The concept of "family travel" has evolved quite a bit in the last few decades to include different kinds of trips – and, therefore, different kinds of families.
One thing that's stayed the same, however, is that taking a whole family on a trip is more expensive than when you backpacked solo around Europe or did that college road-trip with your buddies, if for no other reason than you've got more people to think about – which translates into more airline tickets, more hotel beds, and more meals to buy. That, in turn, means it's even more important to hunt for travel deals when you're booking family trips.
We've posted a series of articles on this site recently that we think will help you plan a family trip without breaking the bank. You can consider this the "table of contents" to those articles, as they're all linked below so you can find them easily.