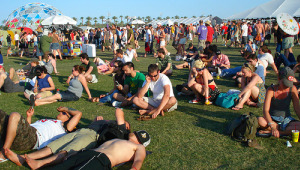 There are music and art festivals, and then there's Coachella. Set in the desert of the Coachella Valley south of Palm Springs, California, this three-day event brings together several different genres of musical acts and countless fans to enjoy some southern California sun every April since 1993.
Not everyone who goes to Coachella is from southern California, obviously, and not everyone who travels to the festival is rolling in cash. So whether you're planning to carpool, take a Greyhound bus, or fly to get to the festival, we've got some information that will help you get to Coachella without breaking the bank.
>> In 2012, Coachella runs from April  13 – 15 and 20-22.