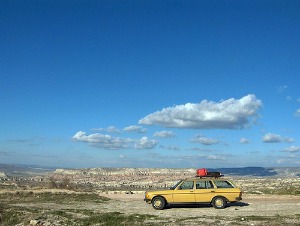 Sometimes you have a particular vacation destination in mind when you decide to take a trip. Sometimes you just know you'll have a window of opportunity at a specific time and you need to know where to go then. And sometimes you're planning a trip to a certain place that's only accessible or best during a few months of the year.
Whatever description suits you best, we've got a series of articles here to help you figure out where to go when.
Click on each of the month-specific articles linked below for suggestions on places that are good options for trips during those months. We tried to pick places that aren't necessarily at their peak during that month, but that are still good for traveling in – and we chose a few cold weather destinations for each month for those of you who can't bear to wait until the winter in your neck of the woods.
>> Looking for more information about what's happening around the world throughout the year? Check out our holiday travel calendar to see when big events and major holidays occur.