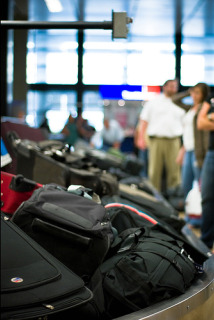 When it comes to getting the best deal on things like airfare and hotels, sometimes it's about more than scouring sites like this one to get the lowest price you can find. Sometimes it's also about paying attention to what airline or hotel chain you're using so that you can earn more points toward free stuff.
In days gone by, you really had to be a traveling salesman to even dream about racking up enough miles on flights to get a free airline ticket before your miles expired. But these days it's much easier to earn free trips, since airlines and hotel chains have partnerships that let you earn miles and points for things besides flights and overnight stays.
Of course, not every airline is linked to every other airline, so it's not a good idea to just sign up for every single frequent flyer program and hope that someday you'll be able to link them all together for a free ticket to Tahiti. The same goes for hotel rewards programs, and if anything it's even more true with hotels. While competing airlines are connected by "airline alliances," hotel rewards programs typically only give points for stays within that hotel family.
In either case, whether you're talking about air travel or hotel stays, if you're looking into signing up to earn miles or points it's best to do a little research ahead of time to make sure you're signing up for the programs that will get you to free travel faster. To get you started, here are a couple of articles on the BootsnAll Business Travel Guide – one on the best frequent flyer programs, and another on the best hotel rewards programs. These provide an overview of the biggest rewards programs, plus links to more information about each one, so you can continue your research from there.
photo by Robert S. Donovan