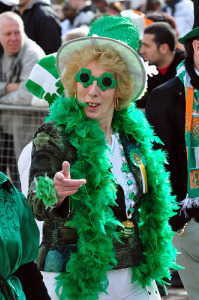 Recently we've covered a few different aspects of traveling for St. Patrick's Day, all aimed at helping you save money on your trip. But since you may not be checking in every single day we wanted to make sure you didn't miss out on any of the advice we've been doling out. So you can consider this your "table of contents" to all our St. Patrick's Day travel information, if you like.
This particular post is also going to be useful in that it's got links to articles that aren't just related to St. Patrick's Day, but are full of great tips to help you save money on airfare anyway – so even if you were paying attention to all the St. Patrick's Day travel deals posts, you might not have seen these.
Have a grand time celebrating St. Patrick's Day – wherever you are – and have an extra green beer (or 7) with all the money we helped you save on your airline ticket!
>> March 17 is on a Saturday in 2012.