Virgin Galactic Flights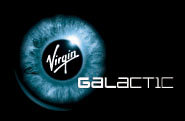 Virgin Galatic is part of Sir Richard Branson's Virgin Group. The company plans to offer space tourism and other services related to this particular niche. It is headquartered in New Mexico, USA.
The spaceships allow affordable private sub-orbital space travel. The company unveiled SpaceShipTwo on December 7, 2010 at Mojave Spaceport, California. It is twice as large as SpaceShipOne and will carry 6 passengers and two pilots.
If the thought of experiencing such a thrilling flight is planted in your head already, you should know that tickets cost $200,000 and deposits start at $20,000.